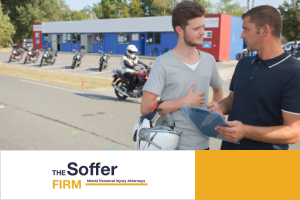 Getting your motorcycle license is a big deal. A lot of young adults are dreaming of the day they could finally hop places on their motorcycle. But getting your license is not simple work. You must submit documentation, pass a test, and pay fees.
We enumerated the process of how to get a motorcycle license in Florida. Read further to learn more!
Is a Driver's License Needed to Ride a Motorcycle in Florida?
First, you must be aware that motorcycle licenses are not the same as driver's licenses. You do not need a driver's license to ride a motorcycle in Florida. However, if you want to operate a motorcycle with an engine greater than 50cc, you will need a Class E license.
If you want to operate any motorcycle, regardless of engine size, then you will need a class A license. You must know what type of license you need before you drive your motorcycle. Knowing these can help you prevent future legal disputes.
Motorcycle License Endorsement vs. Motorcycle-Only License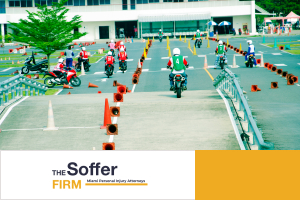 In Florida, you have the option to get a motorcycle-only license or add a motorcycle endorsement to your driver's license. In case you choose the latter option. Then you must keep in mind that this will add endorsements to your current Florida driver's license. And if you should lose your Class E or A license, you will also lose your driving privileges.
You do not need a separate driver's license for motorcycles. However, it is possible to have a new license for those who want one. You would only need to make a request and ensure that it reflects the endorsement on your new card.
Here are the processes you need to follow to have a motorcycle endorsement:
Obtain a valid Class E standard driver's license. Class E license is the standard license you can receive in Florida. This license allows drivers to operate non-commercial vehicles that weigh less than 26,001 lbs. Even if you have a Class A, B, or C Florida motorcycle license, you can still use your license to receive a motorcycle endorsement.
Pass an approved motorcycle skills course. Take and pass a Basic Rider Course (BRC). The course will help you gain knowledge on basic traffic and motorcycle safety.
Submit requirements to the Department of Motor and Vehicles (DMV). Once you have all the requirements with you, proceed to the nearest DMV. A tax collector office can also grant you a Florida motorcycle endorsement if you meet all the requirements.
Steps in Obtaining a Motorcycle License in Florida
A Florida motorcycle-only license allows you to operate two to three-wheeled vehicles in Florida. Moreover, you are also allowed by the law to drive motor vehicles with an engine size greater than 50cc. We listed below the process of obtaining a motorcycle-only license in Florida.
You Need to Obtain a Florida Learner's Permit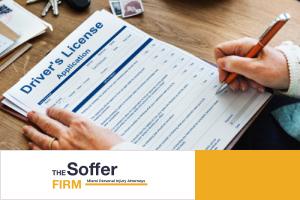 Florida law requires riders to have a learner's license before they can get a valid motorcycle license. Moreover, they should have the learner's permit for over a year and commit no traffic convictions. You must be more than 16 years old to obtain a license in Florida.
Underaged applicants must have a notarized consent form from their parents or guardians. Motorcycle driver license applicants must also undergo several tests to ensure that they can operate a motorcycle.
You Need to Pass a Basic Rider Course
License applicants are also required to take a basic motorcycle course. This motorcycle safety course will help the rider gain knowledge on the motorcycle safety foundation. A rider will learn about basic traffic law, highway safety, and other basic skills in this course. On average, a BRC course would cost around $99 to $300 and take around 15 hours to complete.
You Need to Submit Your Documentation and Pay the Fees
After completing the above steps, you will need to submit this requirement to the nearest DMV office. Alternatively, you can also receive a license from a tax collector's office. You can submit your requirements to any of these driver's license offices.
Once you're in the office, you will be asked to pay a fee. Make sure that you consult with the licensing office to confirm any fee changes.
How Much Is a Motorcycle License in Florida?
The fee you would need to pay for a motorcycle license in Florida varies. It would be best if you check with the local licensing office for the updated schedule of fees. However, here's the average price you would need to pay for a license in Florida:
Motorcycle endorsement: An endorsement fee of $7.00 with an additional $6.25 fee from the tax collector office.
Motorcycle-only license: A new license fee of $48 with an additional $6.25 fee from the tax collector office.
When Can I Get a Motorcycle License in Florida?
You can get a motorcycle license in Florida as long as you have completed the requirements mentioned above. Usually, you would have to be 16 years old to gain a valid motorcycle license in Florida.
What Is a Class E Driver's License in Florida?
A Class E driver's license allows you to drive basic vehicles in Florida. Generally, it allows you to operate a non-commercial vehicle with an engine size below 50cc. Some vehicles you can drive with this license are automobiles, recreational vehicles, and a 15-seater van.
How Long Does It Take to Get a Motorcycle License in Florida?
Obtaining a motorcycle license in Florida can take anywhere from one to five weeks. However, you would need to allow additional time if the DMV's offices are busy. It would be best for you to schedule an appointment with the licensing office. In addition, you should also get all required documentation prepared before coming to the office.
Can I Ride a Motorcycle With a Car Driver's License in Florida?
In general, you can drive a motorcycle with a car driver's license. The state of Florida law allows drivers to ride motorcycles with a car driver's license. However, they cannot operate a 2-wheeled motorcycle with an engine size bigger than 50cc if they don't have a valid motorcycle license.
Do I Need to Take a BRC or BRCu Class Even If I Already Have My Motorcycle License From Another State?
Suppose you're an experienced rider and have a motorcycle license from another state. In that case, you might not need to take the basic rider course. However, it would still be helpful for you to take the course as it will help refresh your knowledge on traffic law and safety. In addition, the course can also give you tips on how to ride safely in Florida.
One exclusion of this rule are licenses coming from Alabama. If you are coming from Alabama, you would have to present a Motorcycle Safety Foundation course completed last year.
Reach Out to Us to Learn More About How to Get a Motorcycle License in Florida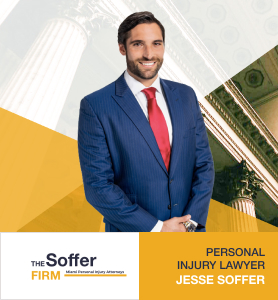 Having your motorcycle for the first time can be an ecstatic moment. It's a dream to travel around Florida with your motorcycle. However, certain legal issues could arise if the licensing process is done incorrectly. Consulting with a lawyer can help you prevent this adversary from happening.
At The Soffer Firm, our expert lawyers have profound knowledge of Florida traffic and licensing laws. They can give you advice on how to process your motorcycle license seamlessly. If you would like to learn more, contact us at 786-788-7344 to get a free consultation.