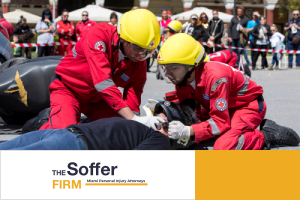 Motorcycle accidents are on the rise, and they can cause serious injuries. You deserve fair compensation if you were injured in a motorcycle accident that wasn't your fault. But, most motorcycle accident victims don't get the justice they deserve.
Insurance companies know this and will try to pay as little as possible for your motorcycle accident claim. They might even try to manipulate you that their offer is at or above market value. The amount that they will offer can barely cover your medical expenses.
Our motorcycle accident attorney at The Soffer Firm has helped thousands of motorcyclists before. We will help you process your motorcycle accident case and get you the outcome you deserve.
Things You Need to Consider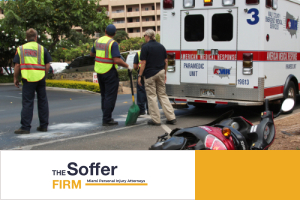 When you are thinking about the value of your motorcycle injury claim, here are a few factors that you should consider.
How serious were your injuries?
Is there permanent damage or scarring from the crash?
What surgeries have been performed to fix any damage?
Did you miss time away from work as a result of your injuries? If so, how much did you miss and for how long?
Do you have a hard time performing daily tasks because of your injuries? Are they impacting your sleep habits and emotions?
The more catastrophic the injuries, the higher the value of your case. Your personal injury attorney knows how to handle all these things. They will give you an accurate estimation of what your case is worth.
Liability
The value will depend on what kind of defendant you are suing. If the driver who hit you does not have any assets, it's a different case. This will get even more complicated since the outcome of this situation varies. It would be best to confer with your motorcycle accident lawyer about this.
On the other hand, if they have assets, your personal injury attorney can help you get compensation through their insurance policy or by directly filing against their insurance company. The more assets someone has, the easier it is to seek compensation for your injuries.
Damages
You will need medical expenses for surgeries and treatments. This also includes any relevant rehabilitation programs that you might go through after the crash. You may even consider future medical expenses if your injuries are permanent or if they cause recurring problems in the future.
If you missed workdays because of your motorcycle accident, this counts as damages. Your personal injury lawyer can help prove how much money you lost out on because of your absence from work due to the crash.
Your pain and suffering are also part of the damages. The more serious your injuries are, the easier it will be to prove that you deserve compensation for this too.
Types of Valuations
Most motorcycle accident claims are personal injury claims. The injuries you suffer from a motorcycle accident can vary greatly. You could be a victim of a head-on collision and end up with traumatic brain injury (TBI). Or, you could hit your head against the pavement and get a neck fracture.
These injuries will come with heavy medical expenses, and it's hard to prove how much you should receive as compensation for this. Insurance companies use different valuations when they deal with motorcyclists' injury claims.
The key here is to know what kind of valuation your insurance carrier applies. By doing so, you can seek the help of a personal injury attorney who specializes in motorcycle accidents. They can help you fight for your compensation on your behalf.
Settlement Valuation
The insurance company might present a settlement offer. This is the quickest and easiest way to close your case. Most of the time, they will lowball you on the offer.
Your personal injury attorney can give you a better idea of a fair offer. If it's lower than what you expected, they can help you negotiate with the insurance company for a higher amount.
If the insurance company does not want to cooperate, your lawyer can take them to court and file a lawsuit on your behalf. This will significantly increase the worth of your case as well as the amount of money you could potentially receive in compensation.
It is imperative to seek experienced personal injury lawyers. An experienced lawyer understands the ins and outs of motorcycle accident claims.
They will assist you and get the best possible outcome for your case. You deserve fair compensation for the injuries you suffered, and your lawyer can make sure that you get it.
Trial Valuation
An unsettled motorcycle accident injury claim will need to go through the litigation process. This will give you more control over how much money your case is worth.
A jury determines this valuation, and it depends on several factors. But, the most crucial aspect of this is your sustained injuries. Motorcycle accident injuries vary greatly, so this will affect how much your case is worth.
Personal injury attorneys will know which expert witnesses will help prove your case better, depending on what kind of injuries you sustained from the crash.
Types of Damages
In a motorcycle accident claim, damages lead to compensation. You may incur different kinds of damages from the motorcycle crash. It is up to your personal injury lawyer to prove how much each damage counts for in your case.
Special or Economic Damages
Special damages are financial losses that you incurred due to the motorcycle accident. These include medical bills, property damage, lost wages, and any other expenses you paid because of the crash.
Suppose your insurance carrier refuses to pay for some of these damages. In that case, your personal injury attorney can make sure that this is included in your claim. Personal injury lawyers can assist you in filing a lawsuit on your behalf if needed.
General or Non-Economic Damages
Non-economic damages are losses that are non-impacting to your finances. These damages are difficult to measure. You can include pain and suffering, emotional distress, loss of consortium, loss of enjoyment of life, or disability.
You may not have any visible injuries from the crash but suffered severe psychological damage. This counts as non-economic damage as well. You can use these emotional damages in court against your insurance carrier.
Calculating Lost Earnings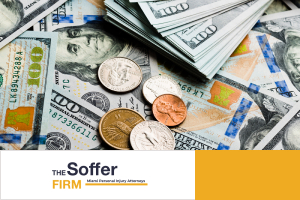 In a motorcycle accident claim, you can include loss of income due to the crash. This also includes your future lost wages.
Different personal injury lawyers may use different ways of calculating this value. They usually consider your salary, projected earning potential, and how long it will take for you to return to the workforce after the accident.
Various calculations exist for hourly-waged workers and salaried workers. You must take your hourly rate and multiply it by your missed hours for hourly-waged. The product will be your lost hours. Salaried employees have a slightly varied computation for their lost income.
They must compute for their annual salary and 2080. Take the quotient and multiply it by your missed hours. The '2080' constant is the number of working days in a year.
After considering several factors, they might come up with an average amount of money that you could have been paid when you were unable to go back to work because of the accident. Keep in mind that these computations exclude bonuses, tips, and other incentives.
Calculating Your Future Lost Earning Capacity
In some cases, your motorcycle accident injury claim may also include your future lost earning capacity. This is the value of money that you would have made in the future if the accident had never happened.
A motorcycle claim for lost future earning capacity varies depending on your sustained disability. The law recognizes two factors when computing for your lost earning capacity. This could be a partial or total disability.
If you sustained a permanent disability, this is how they will compute your earning potential. Most economists set a 65 to 67 years old limit when calculating your lost earning capacity. They will take this age limit and multiply it to your average annual income. The product of this equation will be your lost earning capacity as someone with a permanent disability.
An economist will use a different equation for a partial disability. The calculation of lost earning capacity varies whether you can still return to work after your injury. In most cases, it would follow the computation for lost future income. It would be helpful to consult with a personal injury attorney to know which computation suits you best.
Our Experienced Motorcycle Accident Lawyer Can Help You Calculate Your Motorcycle Case Worth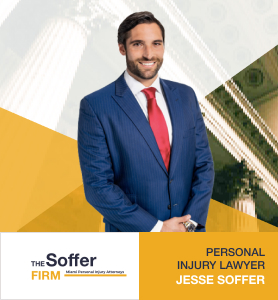 Suffering from a motorcycle accident can lead to many disadvantages for the victim. This is why they need to recover financial compensation after the accident. An insurance claim compensation will help them get back on their feet.
At The Soffer Firm, we will help you give you an honest evaluation of your case to determine how much your case is worth. Also, with the help of our motorcycle accident lawyer, you can obtain the maximum compensation available for the damages you incurred from your motorcycle accident. Our personal injury law firm helped many clients in the past, and we can also help you!
If you are suffering from a similar situation, you must call us at 786-788-7344. We offer a free case evaluation for your initial visit. You can also fill up our online form here!